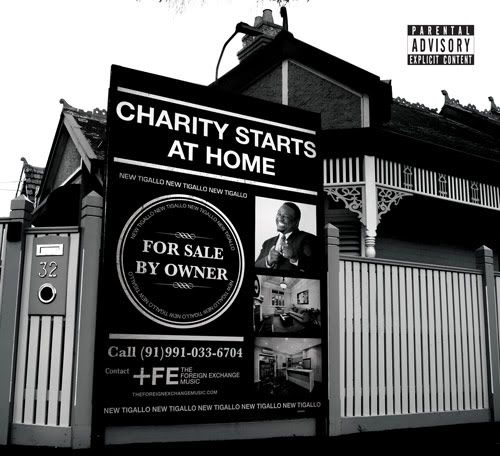 Determining what makes a rapper great can be difficult. It's always a moving target, and very few people have bothered to show their work. That said, I'm going to pull my soapbox out of the basement and state, unequivocally, that Phonte is one of the greats. His style is accessible but not juvenile (the rapper or meaning child-like). He's extremely versatile, with an uncanny natural rhythm regardless of the beat provided. His catalog has the depth of an extreme workaholic coupled with a level of quality that shows virtually no wear and tear on his craft. His vocabulary exposes an extremely prevalent intelligence. Most importantly, however: he raps about the things I care about at an extremely proficient level and in an engaging way.
At the end of the day, this is the gauge that all of us use to determine who we think is great: is this artist engaging me on the levels and espousing the values I care about?
His long-awaited debut album,
Charity Starts At Home
, is ridiculously earnest: the things he sings about with Foreign Exchange are the things he raps about, and vice versa. While there is a LOT of Phonte out there, you are always getting Phonte as he IS. And if you go back over his catalog and note how some stances may have been different from phase to phase, these are not signs of hypocrisy…they are signs of growth. It is as if Phonte is incapable of a musical lie. If only every artist were as honest while not turning it into a corny refrain.
We are in no danger of that with this album. I'll answer the most asked question right out the gate: this is essentially a rap record. While there is a song on which Phonte ONLY sings ("To Be Yours") and two others on which he sings and does his own guest rapping ("Ball and Chain" and "Gonna Be A Beautiful Night"), that's about it out of a twelve-song set. This is not to say that if you only know him from fronting The Foreign Exchange you won't dig this album (hey, those people exist. I've met them). I think it will depend on what your relationship with rap is in general. As someone who has listened to rap since it came out and thinks a lot of the stuff that makes it to the radio is garbage, Phonte hits me right where I am: his lyrics show a real grappling with "grown folks business". While the beats largely accomplish everything I need all good rap beats to do - move, bounce, growl, snap, make my car shake on the way to work – it is Phonte's verbal wrestling with relationships, trying people, business matters and his own emotions that separate him from virtually the entire field of rappers currently working. It is thought-provoking, sincere and probably the most honest rap record in recent memory.
And let me offer this disclaimer for people who follow me on the regular:
My complete and utter love for The Foreign Exchange would not have kept me from writing a bad review of this record if it were weak. If anything it made me take a harder look because my expectations were mad high. Phonte nailed those expectations for me.
Standout tracks are "The Good Fight" (a great song to drive to work to and the coffee ain't gettin' it); "Sendin' My Love", "Not Here Anymore" (9th Wonder's sickest offering here as producer); "Gonna Be a Beautiful Night"; "We Go Off" (my FAVORITE song on this album, featuring Pharoahe Monch); and "Who Loves You More" (my second favorite song on this album). I want to point out that I just picked six songs – half the album – as STANDOUT tracks, meaning tracks that, as far as I'm concerned, anyone would like who has any musical palette whatsoever. Consider that more than a ringing endorsement…consider it a mandatory purchase.
In yesterday's issue of USA Today one of the cover stories was entitled "11 Worth a Closer Listen". It's a fall preview of music about to hit the streets over the next few months and the title suggests that their music critics would be covering a fistful of albums that readers should pay extra attention to lest they miss their chair when the music stops.
It's a slightly misleading title. No offense to the artists that were featured in the article, but these aren't albums that I would suggest deserve a closer listen, not because they will be bad records, but because none of them fit the bill USA Today is selling. These aren't records you wouldn't have heard about upon their release if USA Today hadn't put them in the spread. ALL of these records are going to be plastered all over every talk show, billboard, music reviewer's desk, award show and a Ryan Seacrest exclusive when they come out. You know who's on this list of albums "deserving wider recognition (not)?" Mick Jagger. Lil Wayne. Coldplay. Metallica. Miranda Lambert. The Red Hot Chili Peppers. Mary J. Blige. The list goes on, and it's full of people with serious label support. (What, you think they got in USA Today on their merits?) But these won't be records deserving a closer listen; they'll be records that, good or bad, you won't be able to escape from even if you wanted to. Anyhow, dismissing the misapplied title, here is my list of 8 MORE albums worth a closer listen. Or is that 8 albums ACTUALLY worth a closer listen? I don't know anymore. It's a list of 8 albums that, based on the samples and singles to date combined with the track record of the artists in question, should be getting you tickets for noise disturbances this season.

1) Georgia Anne Muldrow – Owed to Mama Rickie No one is putting out more progressive music than this woman in any given year. This decidedly groove-laced set is straighter than some of her material, but that just makes her more dangerous. Remember what she did on the more traditional layouts on Early? Giving her more structure in the grooves just means she's going to attack you vocally even harder. This woman puts out about two records a year and you never know what they're going to sound like…you just know they're going to sound good.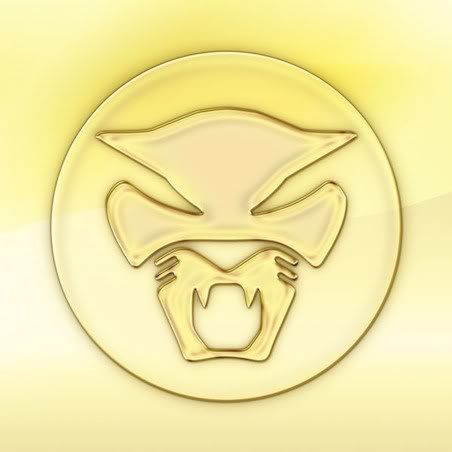 2) Thundercat – The Golden Age of Apocalypse A sideman no more, Thundercat debuts with a funk/electro/jazz fusion that works very hard to keep the emotive power of the songs front and center. Based on how much I've been playing the stream the past week, I will be playing this almost exclusively for the next two weeks upon its release Tuesday (after which I will have essentially downloaded the whole album into my brain directly). If you like Prince, Zappa and George Duke, this is your album…especially if you like all three.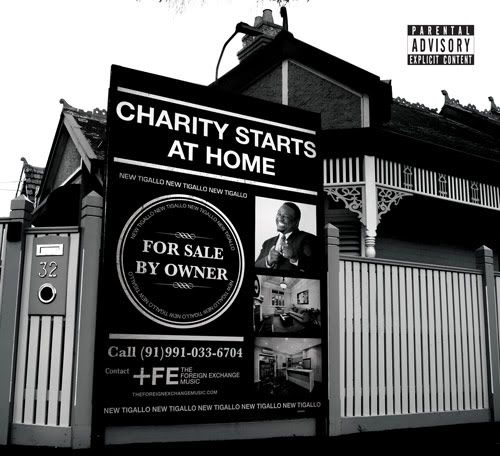 3) Phonte – Charity Starts at Home You want rapping with a brain and grown folks sensibilities? Solid grooves? Awesome hooks? This is your record. Some cats have been waiting for Phonte to drop a solo album for four years. While a huge fan of Little Brother, I have been more than satisfied with his work as part of Foreign Exchange for the last few years (not to mention a slew of guest appearances and side projects). So if you slept on FE because you wanted more Phonte raps, it sucks to be you, but here you go anyway. Phonte cares too much to give people a bad album, so I'm very excited about this project.


4) Tom Waits – Bad as Me The ringmaster returns! What I've heard of this album sounds like a logical – and fun – progression from his last two records. If you're a fan you'll likely be a fan of this one too. The circus is back in town!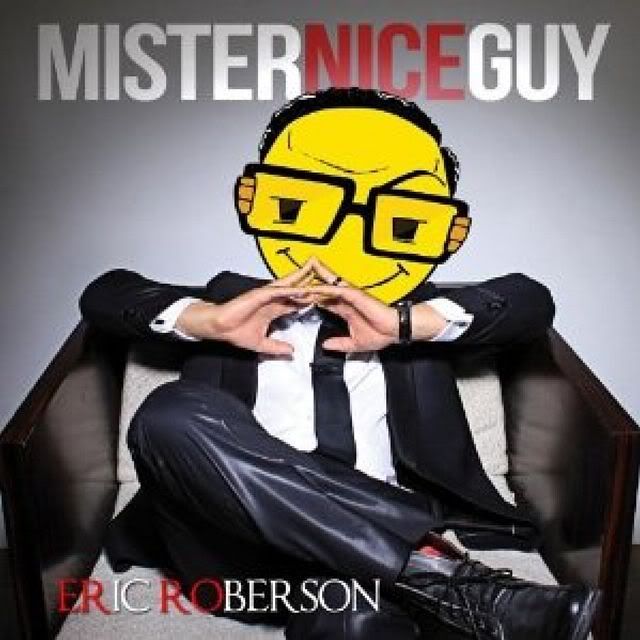 5) Eric Roberson – Mr. Nice Guy Roberson's last record (Music Fan First) was the best one of his career and his recent single, "Picture Perfect", easily hits the bar set by that album. If the rest of the record is as good as the single, this will also be a must-have.


6) Bjork – Biophilia It's Bjork; nothing anyone says will prepare you for what she ends up releasing. Her live approaches to the material that will appear on this album have been intriguing, and with the cross-platform approach to experiencing the music, it's clear she's decided to go for all the marbles here.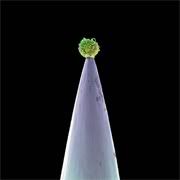 7) Peter Gabriel – New Blood While I was not a fan of the last time Gabriel fused arrangements with a classical setting (Scratch My Back) I'm looking forward to this album, mostly because the songs will be his, not extrapolations of other artists. I want very much to hear an orchestral rendering of "Digging in the Dirt" and 'The Rhythm of the Heat".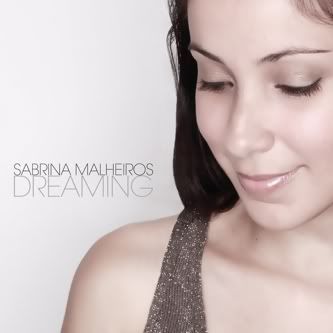 8) Sabrina Malheiros – Dreaming This is one of my world music picks, and I'm struck more by its consistency than anything else. The album is smooth, sure and a breath of fresh air. Be the cool kid on your block with an album that actually sounds cool, not because it's obscure, but because it genuinely sounds like beaches and tasty dranks.


Jazz has gone through a great many progressions and derivations. This is its nature. Jazz is SUPPOSED to reflect its times and the people who create it. That's how you end up with albums like Herbie Hancock's Headhunters or Miles Davis's Bitches Brew. A lot of the jazz we think of as "classic" now was, upon its original release, considered by many practitioners at the time much the same way a lot of people see smooth jazz now: catering, odd or un-rooted. Some of that may have been true, but some of that experimentation got us The Shape of Things To Come.

While it is a big leap from "reflecting one's time and influences" to yet another instrumental version of a Janet Jackson song, smooth jazz is not without merit. For instance, a lot of the people playing smooth jazz can actually play. Don't be fooled by the dulcet tones of Kenny G as we know him now; when he wants to, the guy can play (see Jeff Lorber's Wizard Island). Not all of the music is elevator muzak. Some of it is genuinely ear-catching and features some good playing.

So here is a list of ten smooth jazz records that you might actually like, even if you don't like smooth jazz as a whole. If you do like smooth jazz and you don't have these albums, you should get all of them now.

A note: this list will lean toward older work, the 80s and 90s specifically, when smooth jazz was finding its way out of the fusion mold and firmly onto the radio, but before the musicians had started to chase the money as a prerequisite to entering the studio at all. The list is in no order, and I'll also feature the video for one killing song off of the record. What more could you ask for?

1. Grover Washington Jr. - Mister Magic
The man that got the ball rolling. At only four tracks – and one of them the aggressively complex "Earth Tones" - it's not as smooth as jazz was going to get, nor was it the goal. Grover was still laying his chops pretty thick on this record even while the grooves remained downright danceable. But make no mistake: you could put this record on right now, dim the lights, and a 70s house party will spontaneously combust in your basement.

(I wanted to post "Earth Tones" but couldn't find a video for it so you get "Black Frost" instead.)

2. George Duke – Night After Night
Twenty smooth jazz records came out last week and 19 of them were trying to be a George Duke record. The difference between them and Night is that Duke wasn't copying anyone but himself. After years of straight jazz, fusion, funk and R&B excursions, Night nailed the formula...and everyone's been drinking the potion ever since.



3. Norman Brown – After the Storm
Even at his best Brown will always be compared to the least of George Benson, which is unfair because when he wants to, the guy can write a really good song…certainly to the equal of anything Benson's written in the last twenty years. This album is full of strong playing and smart renditions, tempered just right for lovers and haters of smooth jazz.


4. Najee – Share My World
A lot of smooth jazz artists start out kind of groovy then get all lactose intolerant, smoothing out anything resembling an actual riff in later records. Najee's debut album, Najee's Theme, was a big hit and compared to much of his catalog, remains engaging. But Share My World is his best full record to date. Smooth, but enticing. It's like drinking a Long Island Iced Tea while watching everyone else drink milk.


5. Chick Corea's Elektric Band – Eye of the Beholder
This one was tough. Corea doesn't really do smooth jazz, and this record has a lot of bite for the genre. That said, it has a lot less bite than a typical Corea record, and songs like "Passage" and "Trance Dance" would slide comfortably into any smooth jazz playlist.


6. Joe Sample – Spellbound
This album was inescapable for a few years after its 1989 release. It had a ton of divergent guest artists and somehow Sample made it all work while still managing to hang on to the piano chops that make him so great. It also has the most lush production of any album on this list, velvety almost.


7. Fourplay – Fourplay
A smooth jazz supergroup that probably had to try real hard not to groove too much to create this wholly satisfying record. They couldn't stay in the pocket of righteousness after this record (too much success, methinks), but it was a nice try.


8. Yellowjackets – Four Corners
While more progressive than the stuff before and after it, Four Corners has the sheen and hooks you need to fit the bill…while sneaking in a TON of chops, groove and fist-to-mouth "woo" moments.


9. Spyrogyra - Rites of Summer
By the time this album came out in 1988 Syrogyra had fully exorcised the funky grit that made their earlier albums kind of cool. And while this isn't a 100% great album (sorry, "Daddy's got a New Girl Now" and "Shanghai Gumbo") there is enough here in this vein of note to recommend. I enjoy listening to "Captain Karma", "Claire's Dream" and "No Man's Land"…a lot. This is probably the highest ratio of good to bad songs on any album of theirs in 23 years.
(Video not perfect - this drum cover's got it wrong - but as close as I could get.)


10. Grover Washington Jr. – Winelight
This album is almost single-handedly responsible for giving the industry the actual musical DNA it would need to tap to create a bona fide smooth jazz format: a pinch of singing, a dash of synthesizer, nothing too fast, ice it with effects and boom! Smooth jazz to go. Credit where credit is due: this album still grooves.

It's easy to dis smooth jazz, especially now that much of it just sounds like instrumental urban contemporary R&B (which is the most redundant label in the world). It wasn't always like this though.


Since you're at one of my favorite record stores in the whole world today (Jazz Mart, Chicago), you may want to try these out. Hope it's not too late!

Feel like some...

Bass?
Charles Fambrough - The Proper Angle

Piano?
Herbie Hancock - Empyrean Isles (assuming you already have "Maiden Voyage", which everyone should own)
Robert Glasper - any of his records is cool and very modern

Keyboards?
Marc Cary - Rhodes Ahead Vol. 1
Chick Corea Elektric Band - Eye of the Beholder
Lonnie Liston Smith - Rejuvenation

Smooth but not too smooth?
Yellowjackets - Four Corners
Frank McComb - any records by him will groove

Stone cold trippin?
Yesterday's New Quintet - Angles without Edges
Return to Forever - Romantic Warrior
Georgia Anne Muldrow - Ocotea

Sax?
Pharoah Sanders - Karma
Sonny Rollins - Horn Culture
Grover Washington Jr. - Mister Magic


Enjoy!
Izetta,
At this time of year there seem to be more celebrations and months of recognition than any other time of year. I don't know (or care) if that's true, but it sure seems that way. Maybe it's that all of the ones I actually like or celebrate are around this time of year: Black History Month, National Poetry Month, etc. Another cool one was yesterday, which was National Record Store Day.*
So you KNOW where I went...Spoonful Records!
I got the last cool eco-bag they had in the shop, with the slick 45 adapter** on the front (no pic yet). I stuffed it with the following finds:
1) George Benson - Space
A tight little live offering of Benson when he was still really killing it from 1978.
His band on here was MONSTROUS - Hubert Laws, Steve Gadd, Eric Gale, Randy Brecker...the list goes on.
His version of "Sky Dive" is lip-smacking good.
2) Red Buttons - Love Daddy: Poems for my Daughter
(No picture, and MAN, you don't want to know the shit that came up with a search like "love daddy".)This was mostly a gag buy, and at $1 I didn't feel the pain. It's basically legendary comedian Red buttons performing goofy, weak-ass poems he wrote for his daughter to music consisting mostly of xylophones and the tears of really good musicians with rent to pay. Hey: it was poems. I HAD to buy it. Don't judge me. I'm celebrating my record store, dammit!
3) Jimmie Walker - Dyn-O-Mite
This is JJ from Good Times doing stand-up, which he was pretty good at in 1975.It starts out with an awesome "dyn-o-mite!!!!!" which is begging to be sampled. He's quick and funny, and it's full of that black 70s flavor, baby.
4) Electric Light Orchestra - Face the Music
This should surprise no one. Actually this was a replacement purchase. I still had the original vinyl from when I was a kid, tearing it up on my scratch-o-matic turntable, so the copy I have is pretty much useless save for nostalgia's sake. I got a clean copy for $3. Three bucks is chump change to re-live bouncing on your bed playing air violin, son.
5) Herbie Hancock - Mwandishi
Now, there isn't ANY Herbie Hancock before 1980 that I don't own in some format or another.
That said, I always wanted to hear this record as it was intended, not sandwiched between other songs on a compilation (albeit an awesome compilation). I wanted to hear two songs clocking in over 10 minutes each and then have to turn over the plate to hear the 21 minute one on the other side.
And the songs! "Ostinato (Suite for Angela)" is my JAM.
All in all a very nostalgic dig yesterday.
What did YOU get?
============
Notes for my note:
* - http://www.recordstoreday.com/Home
** - What's a 45 adapter? Jesus, you're young. http://www.ispinlive.com/wp-content/uploads/2011/02/45-record-adapter.jpg
Parsing the dozens of nominations given to a handful of acts per year to be crowned king of the shitty music hill out of that one right thing, it's not unreasonable to see some merit in the award. They amplify the resume of artists even if they don't win. When you see or hear about a Grammy-nominated artist doing anything anywhere that's usually pretty clear. Every time you see their name on anything it's going to be qualified with the phrase "Grammy-nominated".
"Today in the news, Grammy-nominated Tex-Mex crooner Bedazzle Twitty was arrested for pandering."

"We regret to inform you that Grammy-nominated musical group The Blow Me Downs were in a plane crash over Lake Minnetonka."
You get the idea. It's kind of impressive to just be nominated, even if you think the awards are kind of incestuous and based on bogus standards…and it SURE as hell don't hurt as a lead-in to your press packet. And when that act is someone that's actually good and original but maybe doesn't get a lot of play on radio/VH1, or is an indie act, or sells CDs that they've dumped all their own money into, it's downright gratifying for me. Ask Esperanza Spalding if a Grammy win isn't important on some level. Even if I don't like the band's music, I like to see the system up-ended a little bit.
The problem is that the Grammys don't feel the same way.
Yesterday The Recording Academy – the folks who handle the Grammys – released a list of changes to the number of awards that will be given in the future, dropping the total from 109 to 78. They have arrived at this number by chunking a lot of categories together into larger fields. So now there won't be a "Best Contemporary Jazz Album", "Best Jazz Instrumental Album" or "Individual Or Group Best Latin Jazz Album". All of the artists that would normally have been in those respective categories will now have to duke it out in the new "Best Jazz Instrumental Album" category. The same sort of blanching occurs across the board in R&B, rap, gospel, pop...the whole shebang.
Maybe they're tired of hearing that their shows are unwatchable and bile-inducing. Maybe it's getting too expensive to host every year. Maybe they want to give the impression of placing more value on what awards are left. Maybe they have decided that the award should weigh more heavily on popularity and sales. Maybe it's the eternally unbreakable combination of corporate suck, wack and ego. From the party line that's been released it's impossible to know in the specific. Based on what they've released so far it's clear that the decision makers think that the general public will think it's a good idea too. I imagine no one who wasn't in the Grammy office the past twelve months knows the whole story.
But let me tell you what I DO know, because all of that stuff above is artist related, affecting the things that happen to artists. Let me tell you why this sucks for music fans, even those of us who hate the Grammys: there are a plethora of bands and genres (not the Grammy's fake definition of genre but the real-world, college-radio record bin definition of genre) that no one would ever know about - or that artists couldn't capitalize on - if there weren't awards for them.
With the new changes it is very possible that if you didn't already know who they were you might keep bouncing through life without ever knowing Eric Roberson or Meshell NdegeOcello or The Foreign Exchange or a hundred other really good "underground" acts that have managed to score Grammy nominations, but now have to contend with the Chris Brown/Kanye West hype machines in a much tighter R&B field. Replace the artist names and the genre from the previous sentence with relative awareness and success levels and the problem takes on a far more sinister tone.
And the genres! You might never hear about a Native American or Hawaiian musical act now that their respective awards have been rolled into the "Best Regional Roots Album" award with all the palefaces. Too obtuse? Fine. How about never hearing about dancehall because they've rolled all of the reggae artists in against whatever Marley kid record came out that year? Or never hearing a hardcore Delta blues musician because they now have to contend with a dozen Stevie Ray Vaughan imitators? Or drum-n-bass because of an electronic music category now stripped to cater to house remixes of 50 Cent songs? As a DJ and a hardcore fan of music in all its forms I know about these acts and genres – my iPod would kick most people's teeth in - but I want you to know about these acts too. I don't want the first time you hear about James Blake or Jesse Boykins III or Taylor McFerrin to be on my podcast. I want acts like these to be common, every day, part of our collective music conversation. These changes are lightweight offensive to fans because they will treat us like we only NEED to be aware of a handful of musical acts a year, and that what we're being presented with is the top of the pile. Well, they aren't the only ones we need to know nor are they the top of the pile.
Don't get me wrong: the Grammys are hardly a clearinghouse for fringe musical forms or talent deserving of wider recognition that creates those forms. But for an industry whose money is on fire you'd think they'd want to convey the breadth and excitement that a diverse palette brings to the table...but then, you'd be thinking that the music industry is run by people who care about music, and you'd be wrong. The one thing they did right they've stopped doing. It's one less tool people looking for music off the radar have to utilize.
I guess the lesson here is, "Don't fuck with Justin Beiber."
See you in the record bins.
Source: Grammy announcement
This rant will seem like a contradiction to those who follow my writing. As someone who makes no secret about thinking the Grammys a largely vapid exercise in music industry masturbation akin to fondling one's self while their house is burning to the ground, I must admit that, on occasion, they did one thing right (and I use the word "right" in the loosest possible way, and not without exception): they sometimes gave a boost to an act deserving of wider recognition.


Sade "Love Is Stronger Than Pride"
Prince "The Beautiful Ones"
Foreign Exchange "Daykeeper"
The Black Keys "The Lengths"
Eddie Bo "If It's Good To You (It's Good For You)"
Marvin Gaye "I Want You"
Mia Doi Todd "The Room is White"
Anthony Hamilton "Hard to Breathe"
Oum Kalthoum "Enta Omree, Part 2"
Georgia Anne Muldrow "Let It Go"
I wrote a poem called "What My Mixtape is Trying to Tell You" recently. I was asked a couple of times for the songs that were mentioned in it. This seemed like the best place for them:

May 12! Mark it down, 'cause you ain't going to see me anywhere else that day.


I am SO geeked right now.
Foreign Exchange
. I love this band, and I have loved them through all of their artistic permutations. I have driven out of town to see this band twice and have made no apologies for stating anywhere that they put on one of the most engaging live shows out. None of their three albums sounds the same and they're all game changers on one level or another. You never know what this group is going to put out or do on stage and I think it makes them one of the most dangerous bands out there. Everything that's wrong with the industry right now is somehow set aright whenever their music is playing. And seriously? We all know damn well "Leave It All Behind" was the best R&B record of 2008 AND 2009. I say that with full knowledge of what else came out those years. The Locker, it does not quibble.
That's my warm-up. If you are reading this and you still don't know who Foreign Exchange is I've generated a crash course of videos for you at the bottom of this article. Go get a late pass.
On a whim I submitted an email last week to an open call contest for a private FE concert. I figured, what could it hurt? I never win anything anyway. I would have loved to see them again because I learn something new every time I see them live, but come on: it's an open call to thousands of fans, spread out over multiple social networks, taking place five days after the call, all the way in North Carolina. Let's be extremely conservative and call it a one in ten thousand shot. This is a Grammy-nominated group we're talking about here.
A couple of nights later – Thursday - my phone rings and the conversation goes exactly like this:
Me:
Hello?
(Smooth motherfucker voice right here, of course.)
Phone:
Is this Scott?
Me:
Yes.
(Still smooth. It was late and now I'm thinking I'm about to be sold something.)
Phone:
This is Nicolay from Foreign Exchange.
(pause, synapse fires, coolness receding)
Me:
OH SHIT?! What's UP?! What's goin' on?
(Completely lost my smooth shit in two seconds.)
Nicolay proceeds to say that I've been chosen to attend the advertised private concert in Durham on Sunday (in three days!), but had to ask if I would actually make the trip if I was chosen. I told him I've driven to see them twice (though not to the tune of eight hours one way) and I would absolutely be making that trip. I couldn't remember what else I had to do the rest of the weekend but I knew that if it didn't involve getting in a car to go to Durham it wasn't happening. At some point in the conversation I could hear someone else on the phone and I asked, "Who else is on the phone?" Then a voice chimes in with "Ay, what's up, it's Phontigallo." I curse again very loudly – though this time with a different curse word. We all laugh, good times. I'm in. I'm going to the show…and I was invited to do so by my favorite band. My favorite band has my phone number and USED it. Some furniture in the house got moved, yelling ensued, favors got negotiated. Magic.
I'll speed this up because really, the show is the meat of the story:
Got the email about when and where to go (but had to keep it a secret). Got to Durham in 8 hours, piece of cake. Had dinner at Tripps. (I don't know if Tripps is like the southern version of Applebees and there are a thousand of them everywhere, but even my plate tasted good.) Got to the venue, which is a super-smooth studio called Sound Pure and almost interrupted sound check. We got free t-shirts from Aimee Flint, who basically runs FE operations. I liked her straight-away: all business, but cool. She protects her crew. She reminds me of a few people I've worked with over the years in poetry. Big-ups to all of the ladies who showed up for the show dressed to the nines and were then asked to put on an FE t-shirt. I didn't think all of them were going to be able to pull it off, but it was 100% FE shirtage as far I could see. The small audience in attendance was offered snacks and wine and allowed to hang loose before the show.
We finally got into the studio proper and it was a lot smaller than I thought. In fact, I started looking at the staging area, which took up about a third of the room, and then the seats. I counted about 35, maybe 40 seats plus a few couches. I thought, this is REALLY intimate, son. REALLY exclusive. We were told that they could fit about 10 people in the engineer's booth as well. I did some more math. Holy shit, I thought. I think there were more people let into my poetry show this past week than were let into this show. Now I was really excited, since whatever was going down was obviously special.
The stage was decked out with lamps covered in scarves, some real pretty Prince shit. Then I looked at the instrumentation. Then a REAL chill ran up my spine: there were no keyboards, no laptops, no electric bass. A grand piano, drums, a 6-string bass, a couple of acoustic guitar stations and three mics. Holy shit, Batman: this is an ACOUSTIC set! Then I noticed that everything was miced. Oh my god, this is going to be a live recording, yo!
Right before the band comes out who walks in the room? 9th Wonder. Yeah, THAT 9th Wonder. He comes out, does the stoic
Purple Rain
band introduction ("Ladies and gentlemen, The Foreign Exchange"), exits stage left. What was hilarious about it to me was not the First Avenue riff, but the way the room shut down when he took to the mic. There was a real nervous energy in the room because there isn't any Little Brother anymore and for a second we were like, "Is this show about to get into some reunion shit?!" The answer was no, but it was really cool to see him gracing the same space as his old friend.
Finally FE came out and the band was almost completely different than the one I was used to. The only people I recognized right off the bat was Zo! on piano, Phonte on vocals and Nicolay on…acoustic guitar?! The band got settled in, Phonte handled the welcoming stretch and it was on...sitting in the second row of my very first live-recording of an album ever.
Let me tell you: you haven't lived until you've heard "Fight For Love" acoustically. Or a country and western-hip-hop remix of "Daykeeper", complete with Hee Haw-isms. Or "House Of Cards" unplugged, which is probably my favorite FE track of all time. Or a **** cover (that one I won't spoil). This band could have gotten away with making a live CD/DVD of their regular show and it would be hot. That they decided to go out on a limb and try it all-acoustic is more than daring…it's genius.
Which is why this is my favorite band out right now: pound for pound, they craft awesome songs with pure musicianship, spread out over any number of genres and will take it to your dome live, even at a shorter show length than I'm used to seeing from them (they can do two hours standing on their heads and make you love it all). If you were creating a joke and it started with, "What do you get when you take a rapper and a Dutch musician and give them the internet?", the answer would never have been Foreign Exchange. These cats ARE the game.
Let me summarize by adding that I've talked to and interviewed a number of celebrities. Most of them were cool, and genuinely appreciative of the support of their fans. But there ain't nothing like your favorite band shouting-out your city to the audience, pointing out you came the furthest distance to see them. There was genuine appreciation from them that the trip was made, and they let me know that after the show when I talked to them. Phonte said Twitter him when we got home so he knew all was well. By the time I finally got home this morning I saw a post from Phonte shouting out for tweets to keep me awake on the road. I also got shout-backs from the rest of the band I had tweeted as well, thanking them for a genuinely moving experience.
So in conclusion: I got a phone call a few nights ago from my favorite band inviting me down to a private concert three states away based on an email drawing. Everything was dropped, the car was fueled and over 16 hours of driving was committed to the act of hedonistic live music sampling. The live show was the SHIT, got to talk to the band afterward and got mad Twitter love after a post from the band the next morning.
I ain't never giving this band up, son.
- S
LATE PASS
The Foreign Exchange website
Daykeeper (f. Muhsinah, who is my GIRL)
http://www.youtube.com/watch?v=T_d82v2g93w
Take Off Your Blues
http://www.youtube.com/watch?v=ef5Bn6rnJUY
Fight For Love
http://www.youtube.com/watch?v=sxBUMEjX2CA
House of Cards (f. Muhsinah, who is STILL my GIRL)
http://www.youtube.com/watch?v=GplxJW8ez-w
So anybody that knows me musically knows that I'm all about


One of the funniest things about all of the noise that the media is making about her win (because they didn't have shit to say about her nomination) is how much of a given they thought Justin Bieber was. You know, as if the other people in the category were scrubs. Mind you, I wasn't invested in any of the other nominees except Spalding, but when you look at the candidates the Academy has at least continued its trend of being moderately interesting. That Bieber was nominated is probably a larger mystery than why Spalding won, except that the trend in recent years seems to be to pick a group of acts that most television audiences haven't heard of that have merit and insert one largely suspect superstar, then give it to one of the merit acts anyway.

As a betting man, I wouldn't have bet on Bieber anyway. Do you know how many times this award has gone to a woman? MOST of the time. Of the 48 times this award has been given out only 11 solo male acts have received it...just under 25% of the time. I've heard the theory that this category is largely used to help more deserving artists get a leg up in the industry for the one award they're likely to even (or in some cases, ever) be nominated for. I won't go that far, but I wouldn't doubt that of the thousands of people who get to vote some of them didn't think the same thing. It's a big world out there.

The only genuinely fascinating thing about this award for me as a musicologist is who hasn't received this award and what it's meant to their careers. For an award you only get one shot at (as an individual anyway), it certainly hasn't hurt the people who didn't ultimately win the statue: Leontyne Price, Sonny & Cher, Led Zeppelin, Cream, Elton-fucking-John, Barry White, Elvis Costello, Luther Vandross, Terence Trent D'Arby, Erykah Badu, Jill Scott, John Mayer…and those were of the people who were nominated. Of the nearly 250 acts that have been nominated, none of them were the Rolling Stones, Stevie Wonder, Jimi Hendrix, Michael Jackson or Prince. The long-rumored winner's curse appears to be alive and well when you look at some of the winners's careers versus the careers of the "losers" (who went on to sell millions of records anyway). Ultimately, even losing a Grammy means you get to change your rider for shows for as long as you can stay off the cocaine and remain relevant to an audience, but it also means you were thought highly enough of by your peers at some point to be nominated top of the class (regardless of what that might be based on).

Bieber is no Elton John or Luther Vandross - he is a flavor – but any way you slice it he's set for life without this award if he doesn't shoot himself in the foot. He's the only one who seems to be handling any of this like an adult. Whoever his handlers are should get a raise. But anybody who feels sorry for Bieber needs professional help. He's already a millionaire and he hasn't even shaved yet, and if this is about him getting respect, try singing songs that aren't disposable.
If you didn't know who Esperanza Spalding was before she won the New Artist Grammy this year, it's okay. While she's had a few records out, they were jazz records, and since most of the record buying/bootlegging public doesn't buy/steal jazz, it's understandable. Frankly, I'm surprised she got nominated at all. She's an actual musician multi-tasking on vocals and killing on both counts. She writes her own stuff. She's fine, young, and her resume exploded over the last year or so with key appearances, most notably a couple of gigs at the White House. She's a musician's musician, and loves straddling genres.